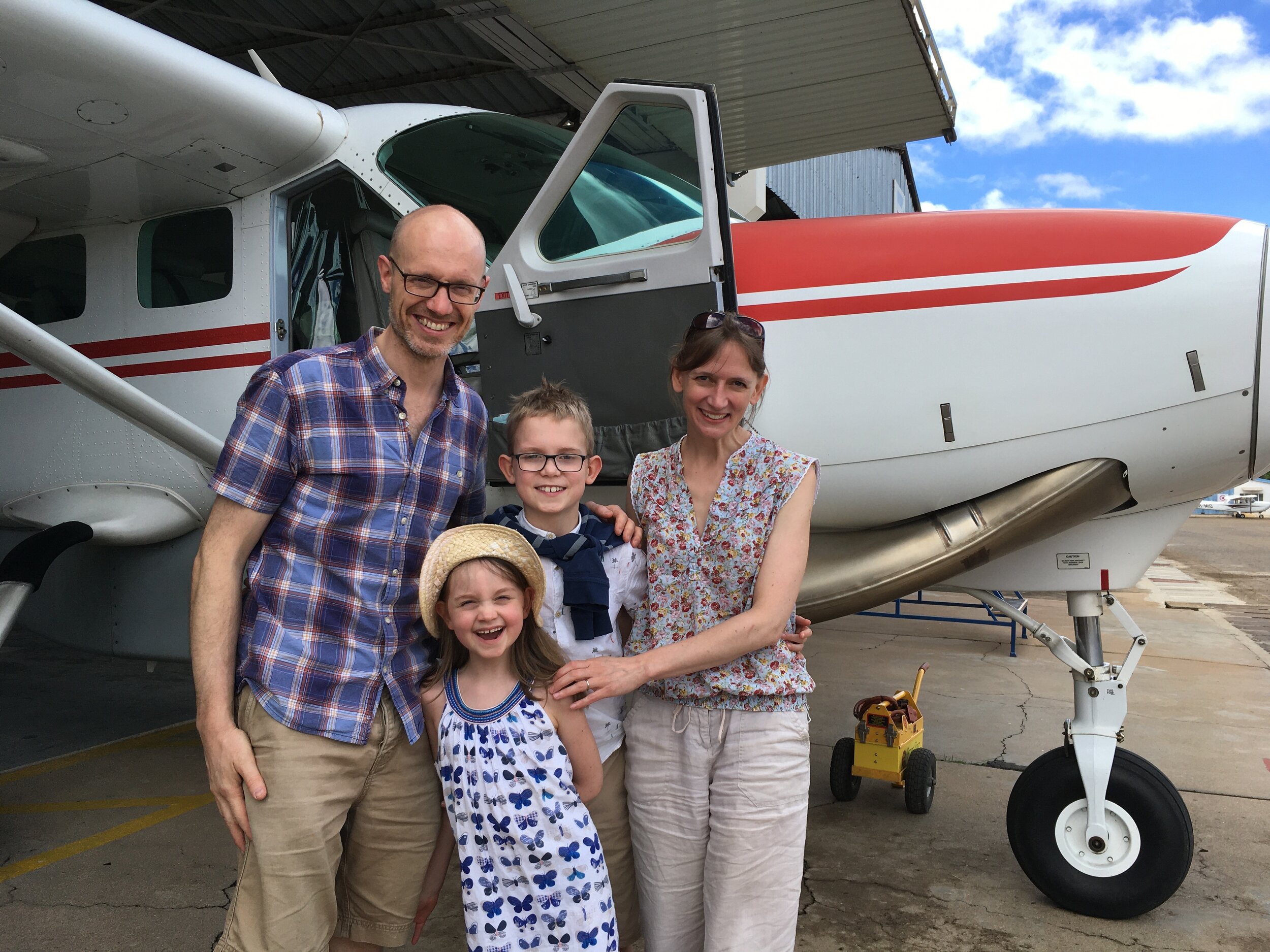 Story by Lucy Hinds and Katie Machell
In January MAF Madagascar was able to help a new missionary family from the UK get to the Good News Hospital (HVM) in the north-east of the country. Lucy Hinds, working as a paediatrician at HVM, and Mark, a primary school teacher who is helping to home-school missionary children at HVM and teach English at the HVM school, arrived in the capital Tana with their two children Sam and Anna in mid-January. Lucy shares their story.
'We arrived in Madagascar after months of uncertainty surrounding our travel plans, due to the national and international restrictions as a result of the Covid-19 pandemic.  We were amazed and humbled at the way the Lord opened up the way for us to come to Madagascar, when humanly speaking, things seemed impossible!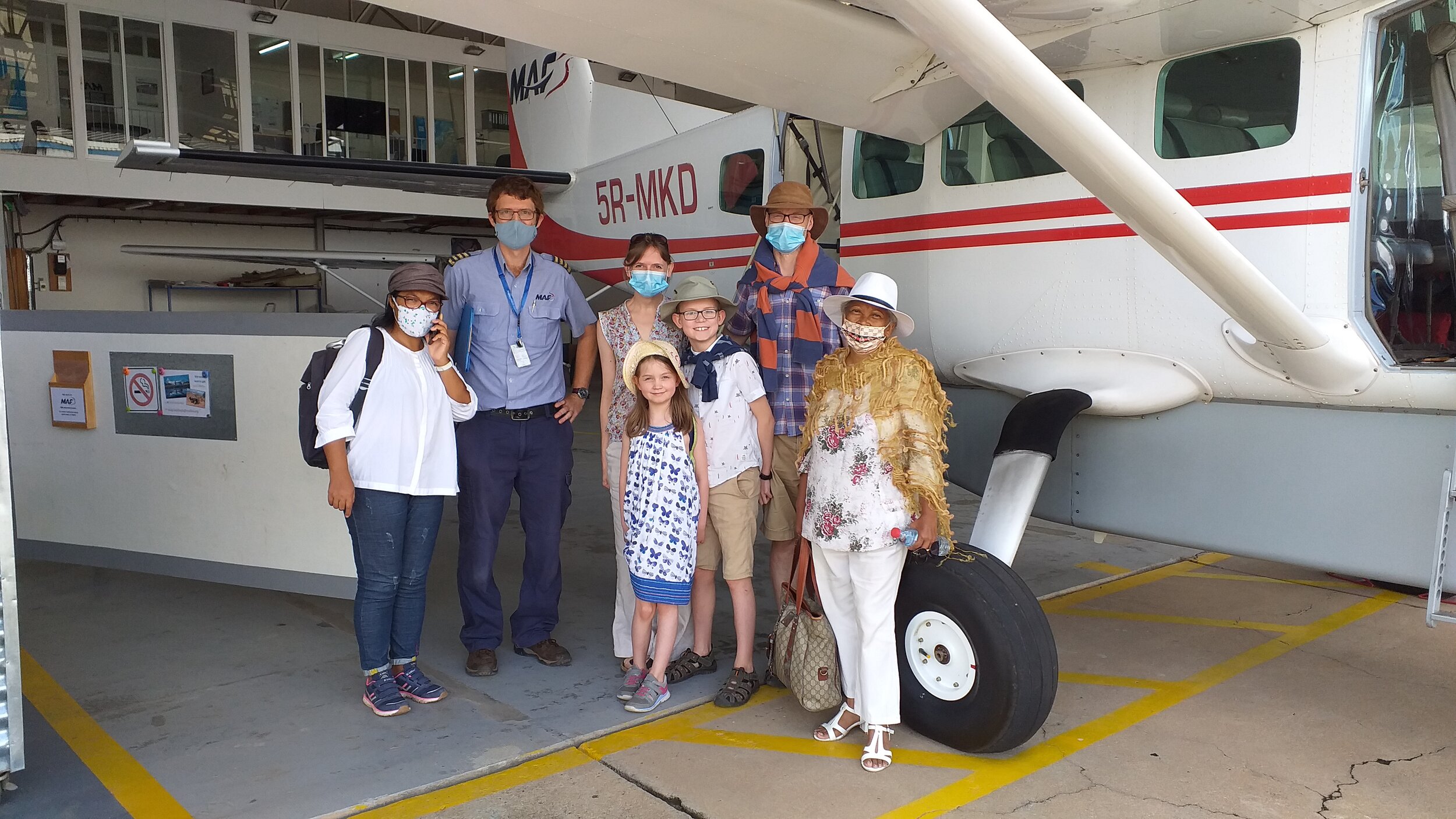 'On arrival we had to quarantine for a few days while waiting for our negative Covid tests, before planning to fly with MAF to Mandritsara. However, after being released from quarantine and having some paperwork signed off at the government office, we discovered that the MAF flight could not take place as planned, because the document granting permission to fly had not yet been signed.  We felt so near to our destination, and yet so far!
'God provided for us throughout our extended time in Tana, with a chance to enjoy being together as a family after a busy few week's pre-departure.  However as the days went on, it was less and less clear that the MAF flight would happen and we started to look at travelling to Mandritsara in a four-wheel drive vehicle – a driver was found with a road-worthy vehicle to survive the two day (at best) journey, and we even bought our supplies for the trip, ready to depart on the Sunday morning.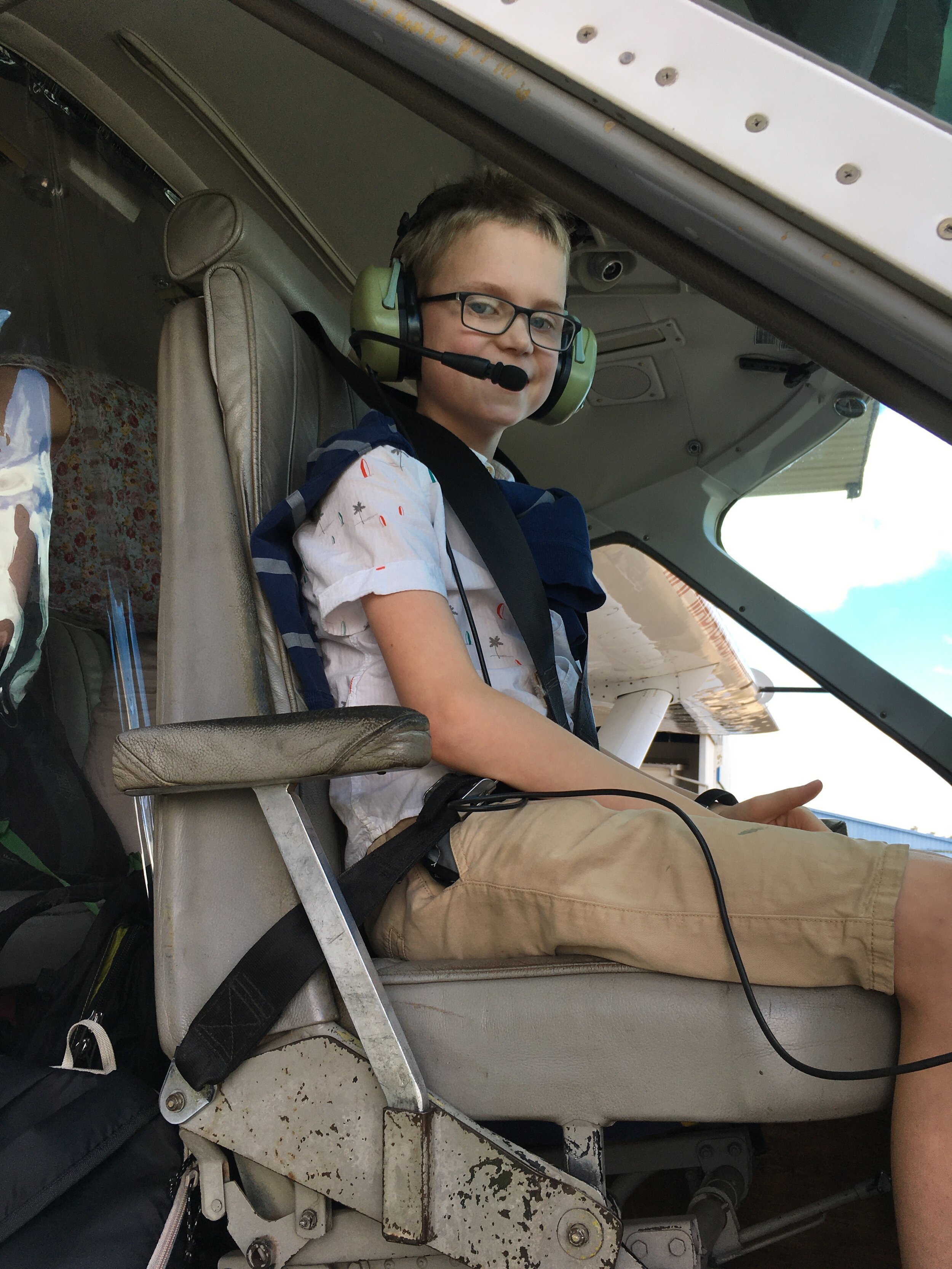 'Incredibly, on the Friday evening, we received a text to tell us that MAF had been granted permission to fly; moreover they were willing to fly on the Sunday, meaning we could arrive a day (or more!) sooner than by 4WD, and without the perils of road travel in the rainy season. We were delighted!
'The team at MAF looked after us wonderfully – the process at the airport was smooth, and Sam was thrilled to be invited to co-pilot with Ian!  It was wonderful for us to see Mandritsara for the first time from the air, and to land at the airstrip, met by a crowd of on-lookers and a warm welcome from the team at the Good News Project.
'We are so grateful for the work of MAF in enabling journeys like this to be made in countries where road travel can be long and perilous.  What a blessing to be able to partner with them as we serve the Lord in different ways across the world!'